COMING NEXT FROM SPT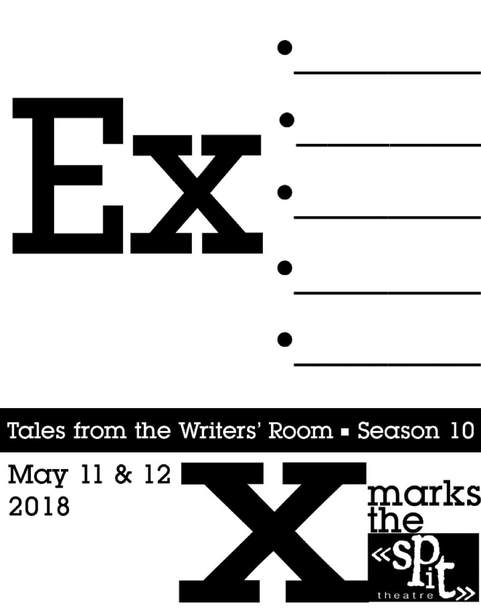 EX – We end the season on an EXistential note, perhaps pondering what is, what was, or what might have been. For EXample, "I saw your EX the other day," or "Was that your EX I saw the other day?" or "Whatever happen to your EX?" But don't worry, it won't be philosophically EXhausting to the point that you'll want to run for the EXit. No, it's sure to be EXciting, EXuberant, and EXponentially entertaining, as you'd EXpect.
​
With Special Guests
​Meg Merckens

​Meg is a co-founder and Artistic Director of the Iowa Theatre Artists Company located in the Amana Colonies. Meg enjoyed 31 years in the resident acting company of The Old Creamery Theatre where she performed in countless productions. An Ohio native, Meg grew up in Cleveland and graduated from Kenyon College in Gambier. Favorite ITAC roles include Annie Nations in Foxfire, June Sanders in Smoke On The Mountain, Ann Landers in The Lady With All The Answers and performing in the ensemble of Woody Guthrie's American Song. Meg and her husband, Tom Johnson, enjoy living in beautiful South Amana.

​Patrick Du Laney

Patrick holds an MFA in Acting from The University of Kansas City, Missouri and is a founding member of the Alaska Shakespeare Festival. His national credits include the title roles in Macbeth and Floyd Collins, Mr. Zero for The Hypocrites' acclaimed production of The Adding Machine in Chicago, and a national tour of Gypsy as Herbie. Regional audiences have enjoyed Patrick in numerous shows at Riverside Theatre and Shakespeare Festival, The Old Creamery Theatre and City Circle Acting Company. Favorite roles include Eddie Carbone in A View From the Bridge, Bottom in A Midsummer Night's Dream, Friar Laurence in Romeo and Juliet, Marc in Art and Alex More in Buyer and Cellar.



FOR TICKETS CALL CSPS
​319-364-1580
While you're at it...
Please consider a donation to SPT to help keep this amazing professional theatre and unique arts community resource alive and well in our home town!
​