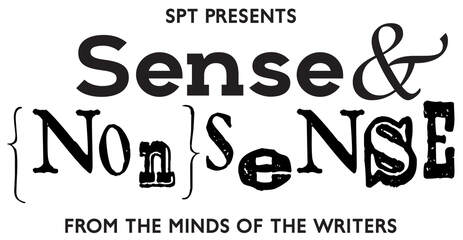 Season 13 is underway!
​(That's a lucky number, right?)
Halloween Edition
​Saturday, October 31, 2020.
Those whacky ragamuffins from SPT's The Writers' Room have spent their quarantine crafting new and questionable sketches for your personal gander gobs. And we are delivering them directly —sanitized and COVID-free— to your home electronic entertainment device.
Not that one.
The one that uses the internet.
With new friends and old friends, an Autumnal sensibility, and the verve and energy of your average American over-forty who's been cooped up in a small shack since March, we offer you SPT's
Sense and Nonsense
.
Starring
A whole list of whakadoos.
Here's a link to the
SPT YouTube
channel.
The video will be uploaded to YouTube at 7:30 p.m. on
Saturday, October 31
There's no cost to this At-Home Edition of fun from your favorite SPT Theatre cast and crew.
Keep track of all things SPT on our Facebook page.
---
SPT Statement of Diversity, Support and Inclusion
Well….here we are. Another season of SPT is starting. (Woo hoo woo hoo, cheers!) And, like you, we have weathered pandemic and pandemonium to get here. There's the schools shutting down, economic crisis, travel bans, mask mandates and mass confusion, physical distancing and derecho. And all the sadness and anger out there in the world. We've experienced it in unrelenting waves!

This season, we're looking forward to offering you what we've always been best at: laughter. For just an hour or so per show, we want to give you an escape from the news, from the tweetstorm rabbit hole we're prone to tumble down, from the Facebook faux pas that leaves us scratching our heads or reaching for the scotch. We invite you to take a break from all that negativity and laugh with us. Laughter is a much-needed medicine, afterall!

But before we jump right into the laughter, it's important to share with you and our entire SPT community that we join arts organizations around the country who have made the important decision, catalyzed by the social activism of the summer, to more closely examine our role in fostering a truly diverse, supportive, empathetic, and inclusive community.

Maya Angelou said, "Do the best you can until you know better. Then when you know better,
do better
." While we at SPT Theatre have always worked to include creatives who identify as BIPOC (Black, Indigenous and People of Color) in our productions, we know we can do
better
. We promise to do better. We believe that all of us -- including the theatre communities all over the world -- share a responsibility to stand up for equity and justice and to support BIPOC. We stand with other theatre companies in the corridor to say, "Black Lives Matter." We acknowledge the complex, painful, and problematic systemic inequities people of color experience and we
want
to be a part of the solution; we want to help usher in a new era where the rich diversity of our creative community is more consistently reflected in the voices we bring to the stage.

While, on the stage, laughter is indeed SPT's medicine of choice, we have a responsibility to take seriously our role as leaders in our arts community and in healing our country through thoughtful action.
Thank you for joining us, thank you for reflecting with us, thank you for laughing with us, and thank you for growing with us.
​
Peace.
---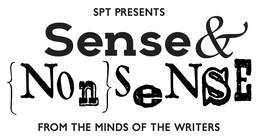 Two more virtual shows will round out our fall season,
​get these dates on your calendar as well.

Saturday, October 31, 2020
Saturday, December 19, 2020​
---
We need YOU!


While our physical stage is dark, we are developing three virtual shows for fall with the hope that we can meet again in person next spring. We also continue to work behind the scenes to improve our new venue. Your support is more essential than ever. Here's how you can help:

Make a supporting gift today online by clicking the "Donate" button at the bottom of this page.
You also may mail a check to our treasurer at SPT Treasurer, PO Box 195, Mechanicsville, IA 52306.

​Thank you so much for your patronage. Our mission to support and expand the professional opportunities available to our local performing artists depends on you and your patronage.