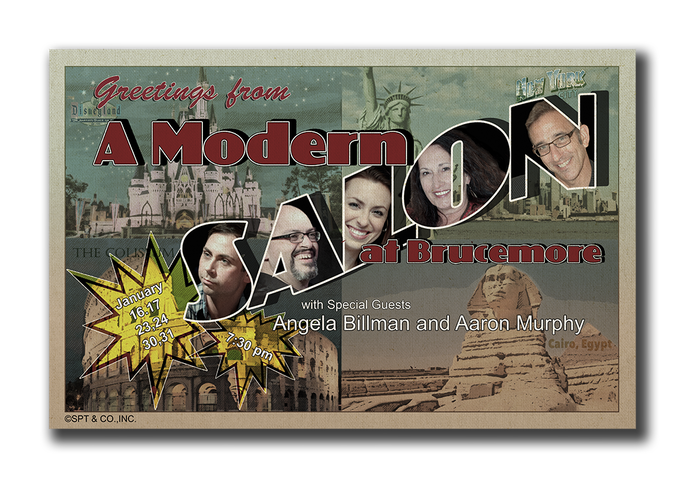 Generations


Come join us in the beautiful and intimate setting of the Brucemore mansion, a National Trust site. We began this tradition of hilarious and poignant original stories, conversation, and our signature variety of music eleven years ago.

I guess we can call eleven years a tradition, right? And what a tradition it has become. This year we are excited to add two new special guests to our illustrious list of saloniers. And those guests allow us to explore this year's Salon theme —Generations— because they're...well, young and we're...well, not.



Alisabeth Von Presley
&
Garrett Hufford

January
10, 11
17, 18
23, 24, & 25
at 7:30 p.m.