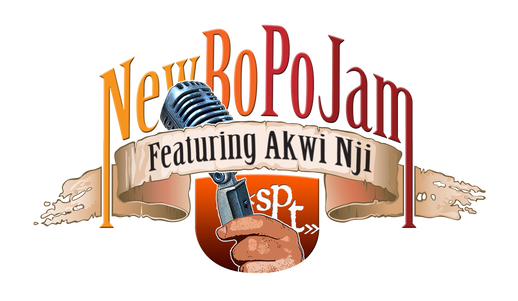 Whaaaaaat?! Another PoJam? So soon?

Ummm...yes!

Gearing up for the Spring 2015
NewBo PoJam
featuring
Akwi Nji



May 2 at Lion Bridge Brewery in Cedar Rapids!


DEADLINE for poetry submissions
is midnight on April 13.


Want to know more
about what we want?

Info for Interested Jammers

Expectations of Performers

Perform two or three pieces of original work which add up to 10-12 minutes of material.

Incorporate our theme: Take 2.

Memorize your material.

Attend rehearsal on May 1 (place and time TBD).

Be ready to enjoy subtle musical accompaniment to your pieces when you perform.

Be prepared to get paid for your involvement!

If you're cool with that list, then here's what you do now:

Send any burning questions to AkwiWrites@gmail.com.

Write two or three pieces for our theme (Take 2).

Time yourself; Remember, you need 10-12 minutes of material.

Practice your delivery.

Submit your work to


DEADLINE for video submissions is midnight on April 13. You will receive a response by April 18.
---
NewBo PoJam Fall 2014

featuring Akwi Nji


Hey, don't get between a poet
and their passion!

Akwi's passion? Bringing vibrant, living, exciting poetry to people.

That is why SPT has given her the platform of NewBo PoJam featuring...you guessed it, Akwi Nji.

This poetry jam in New Bohemia's Czech Village, hosted by Lion Bridge Brewery and Taproom, will be a Rhapsody of vibrant spoken word and live music, not mention appetizers, local brews (alcoholic and non), and laughs.

Keep your eye on the SPT e-blasts for more information.